There are a few prerequisites need before installing System Center Operations Manger 2016.  One such requirement is IIS.  The example below outlines a single server install and covers all the IIS Roles and Features needed to prepare Server 2012 R2 for SCOM 2016.
The process starts with Server Manager, adding Roles and Features.
Select the server you are installing IIS on.
Next, add the Web Server (IIS) role.
Select the option to add the management tools and continue
Click next to select the IIS Role Services
Listed below are the IIS options required for a single server SCOM 2016 install.  Select and continue.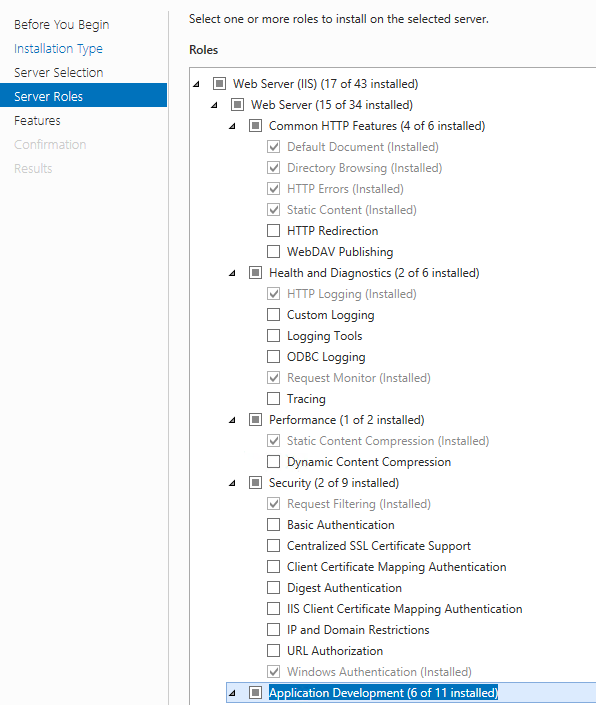 Continue to the server Features and select the options below.
Add the Features for HTTP Activation.
Once completed, the Operations Manager Setup screen will still report "Web console cannot operate properly because the ISAPI and CGI Restrictions in Internet Information Services (IIS) are disabled or missing for ASP.NET" and/or "The ASP.NET 4.x handler is not registered with IIS."  Restart the server and the errors will clear.